Gaige Shepard, aka Ink Monster Designs and head printer at FSG, recently spoke with us about his love of horror and how it bleeds through his work.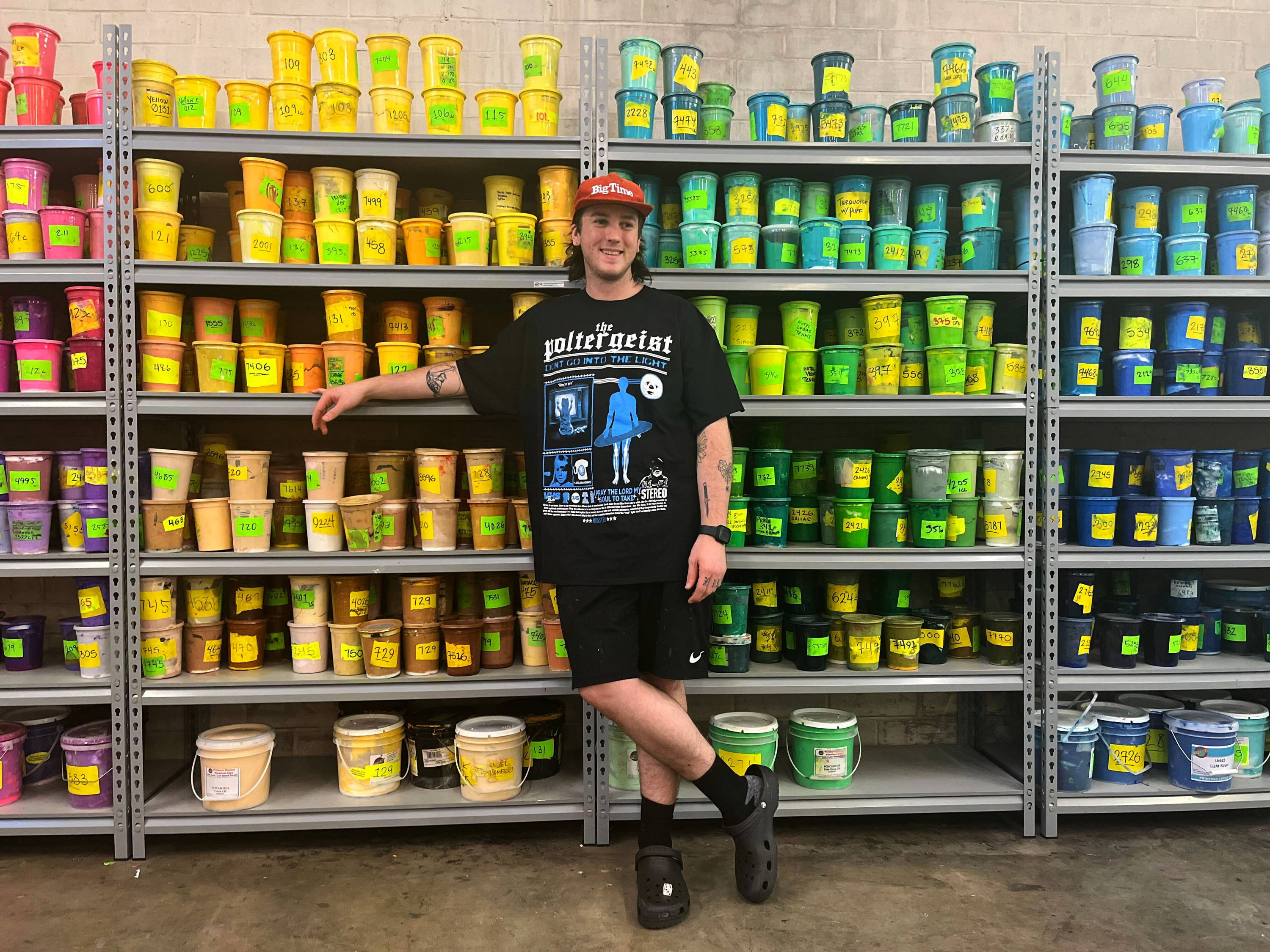 First thing that truly terrified you as a child?

The Shining was the first horror movie I remember watching as a kid and it scared the shit out of me! I was terrified of the twin girls. Just seeing little kids in horror movies depicted like that is very ominous, because though they aren't doing anything—they're just standing there—it kind of leaves the horror to [a] mystery in your head. You don't think of kids as being the figures in the horror movie that are scaring you.
Was screen printing always your artistic medium of choice?
I used to do special effects. I worked at a haunted house all through middle school. I was pretty young but it was all volunteer work for [local non-profit organization] Scare for a Cure, they're pretty cool. Everything goes [toward] donating for breast cancer. I was super into that in middle school, which was fun.
One of my things in the haunted house, it was like a carnival, and there was this [themed] "daycare room," and being a kid I was able to distract people very well. This evil clown would break through this wall and I had a backpack on with a button and he would pretend to cut my throat and I would spray blood on people. I'd grab them in close—it was super interactive—and I think being a kid in a haunted house like that was kind of shocking to see, so it really added that element of surprise and scariness. I thought it was really funny, scaring grown-ass adults.
What does a good horror film need to accomplish to stick with you?

Horror films don't need to have an insane budget or anything, I love old campy cult classics. I think having some humor in horror movies is also a great quality, whether it be such a ridiculous story that you can't help but laugh or little bits of humor sprinkled in as to almost pull ya deeper into the story.
What about the genre of horror lends itself so well to design?
In my opinion it's the dark themes and stories. Horror movies I feel like can capture a wide range of emotions if done right and can be genre-pushing.
Best horror movie soundtrack?
I loved the music in Jordan Peele's Us, his variety of music helped lift the mood when needed and darken it as well, he was amazing at using music to add humor to a darker scene.
Where do you typically start when approaching a design? Do you start with a single image and build it out, or a scene, or a line of text?
It changes from design to design. Sometimes I see a photo and have a bunch of ideas inspired around that, often it is a good photo or the main text that I'll shape the rest of the design around.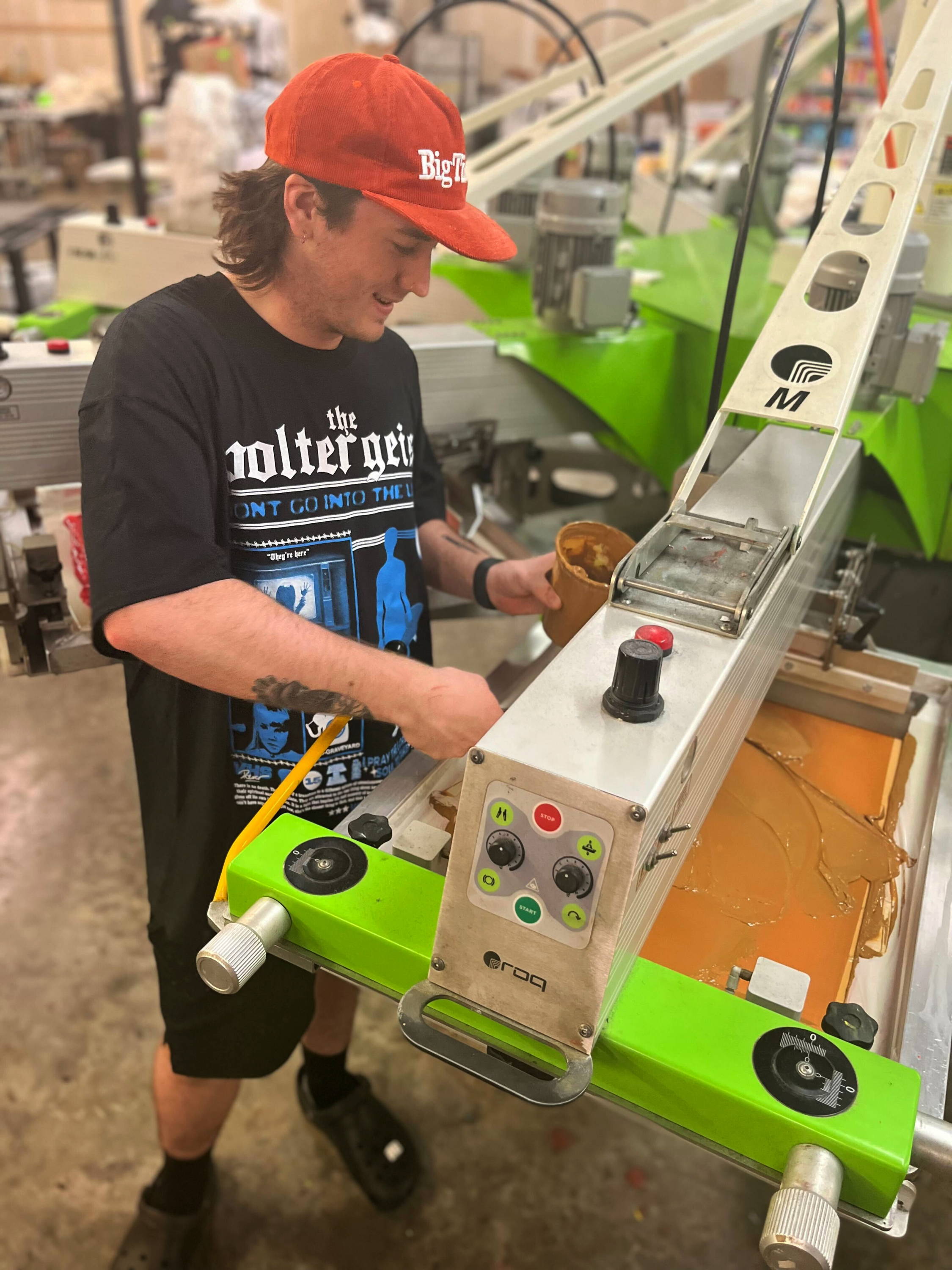 Do you think fear is a useful creative tool or an impediment to overcome?

I think fear is a great creative tool. I think it's so cool a movie can make people scared of the unknown; being scared can change your perspective on things [by] bringing you out of your normal train of thought. I loved getting scared from movies as a kid, until I'd have to go sleep in my parents room in the middle of the night. I definitely used it as a tool to express my creativity.
What can horror teach us about our current reality?
Horror can teach us to appreciate the time we have. I think it's cool that horror movies can bring us back to that childlike sense of wonder and put you in that realm of mystery. And [that] you should be scared of everything!
SHOP INK MONSTER DESIGNS ONLINE OR IN STORE