Whether you naturally possess a green thumb or not, you may soon be trading in your gardening gloves for mittens. But regardless of your degree of plant literacy, you're definitely not the only one affected by the change in season (and the unpredictable nature of Texas weather), so it's always a good idea to check in on your most resilient, prickly friends.* Because even the tough ones can use some extra care.
We met up with the expert plant wranglers at East Austin Succulents and they graciously gave us a few pointers for succulent success this fall you can read below. We highly recommend stopping by the open-air retail location for a look at their eclectic selection of plants and pottery, a thoughtful custom arrangement, or even just a nice stroll. Breathe in the scenery and enjoy these crisp autumn days while they last, y'all!
*and hey, maybe check in on your human friends too :)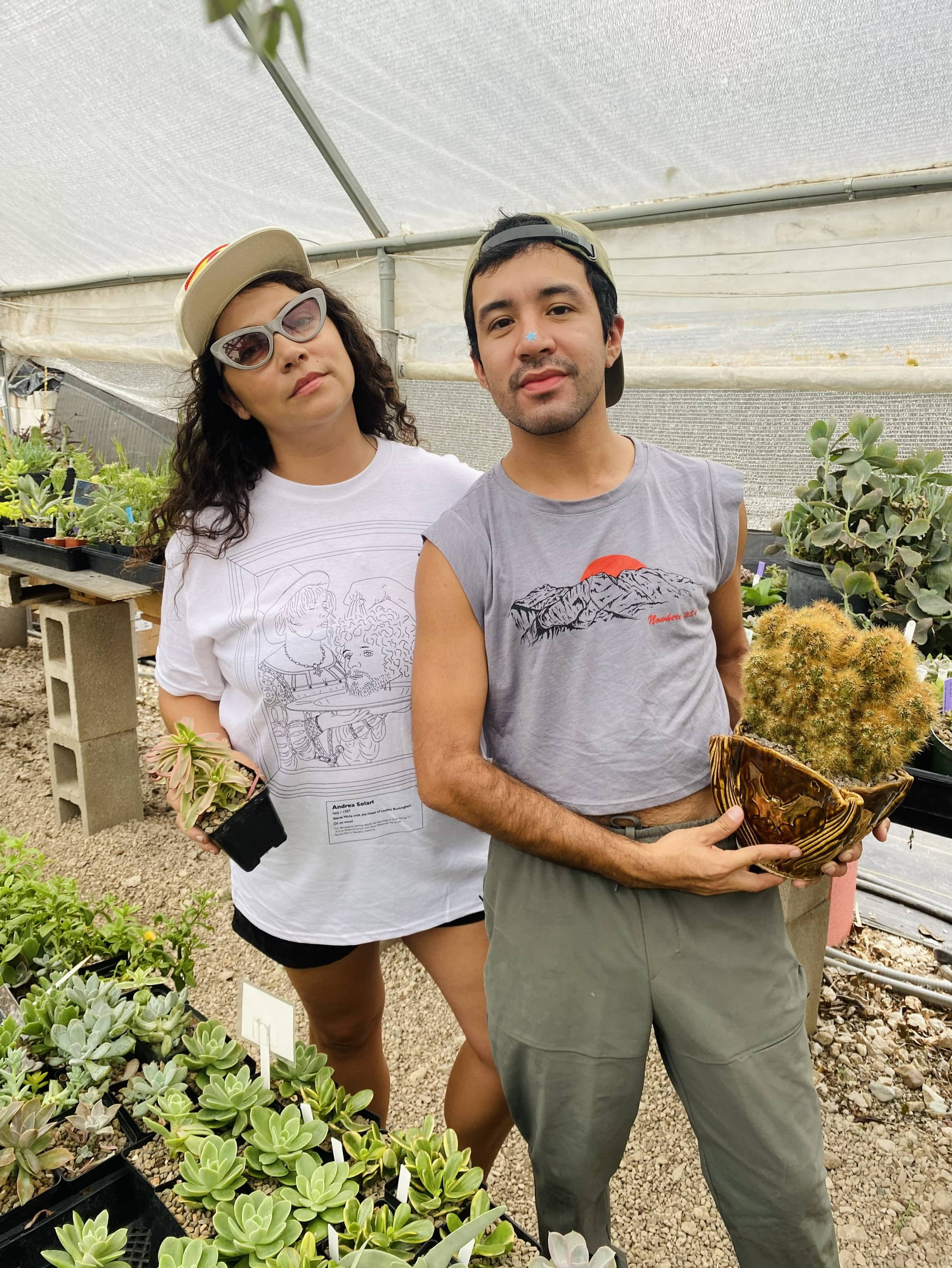 In good hands:
Retail Manager Sonja Muniz (left) in the "Silver Springs" tee &
Director of Education Cris Vasquez III in the "Nowhere, USA" tank show us around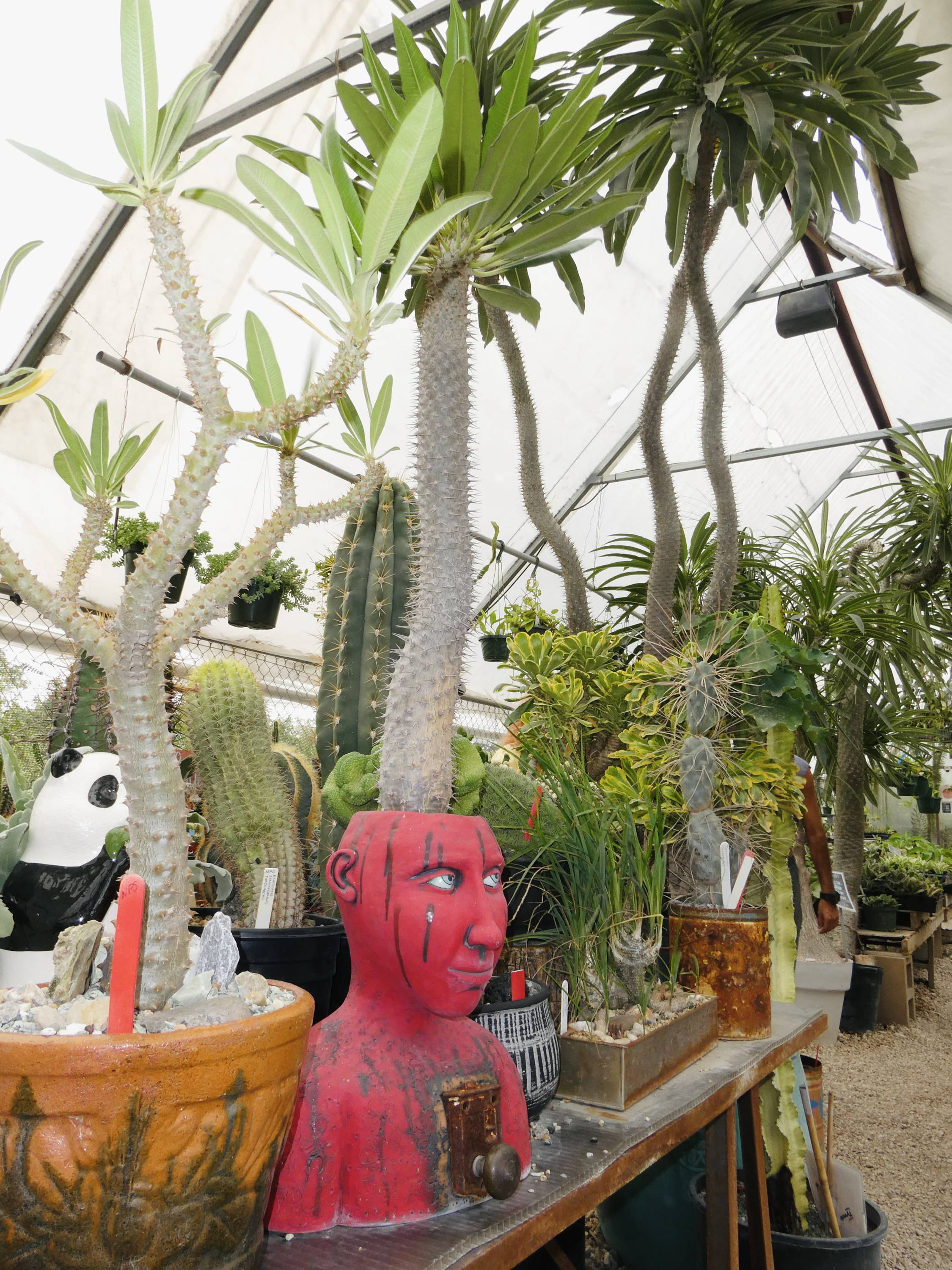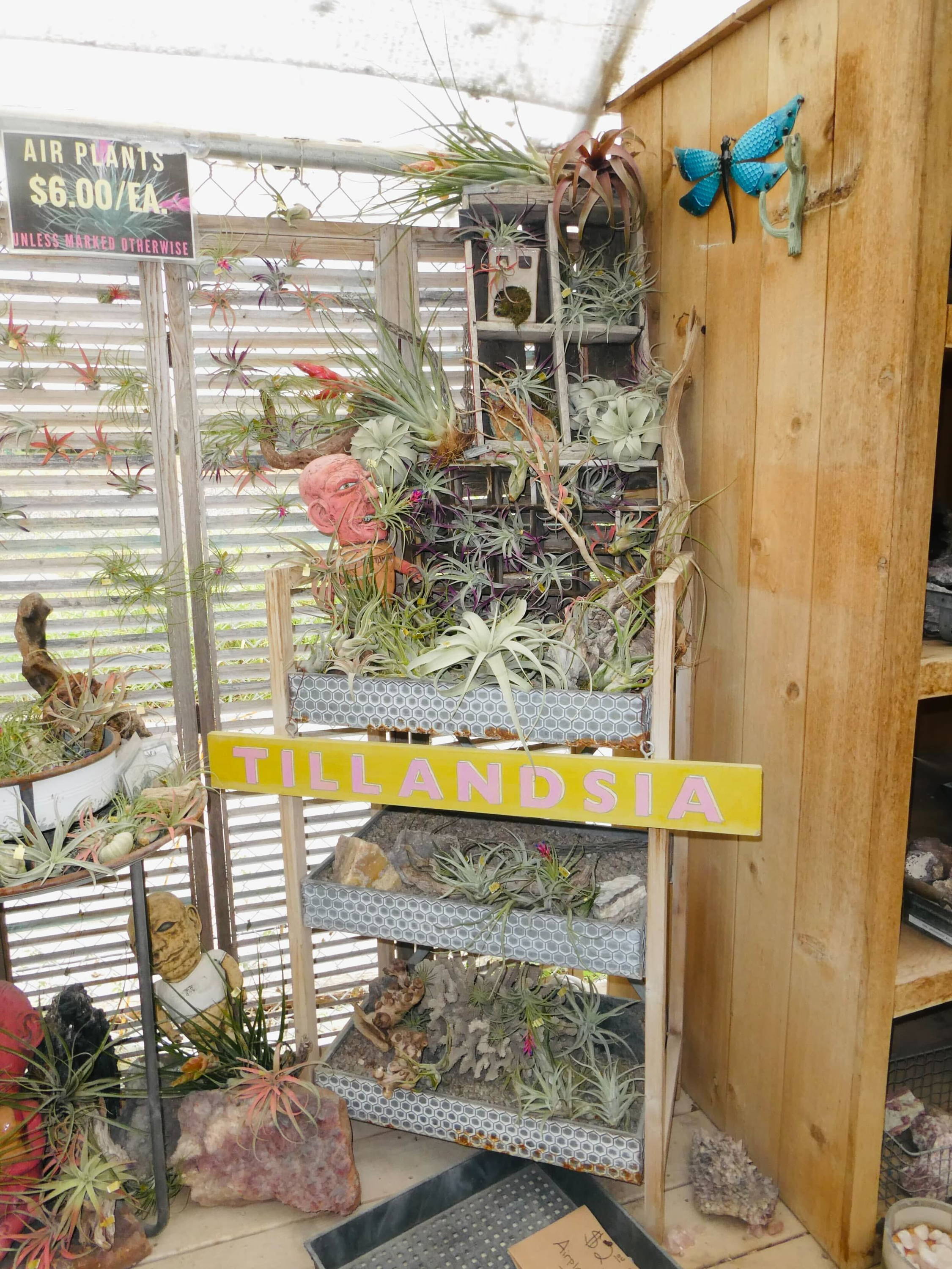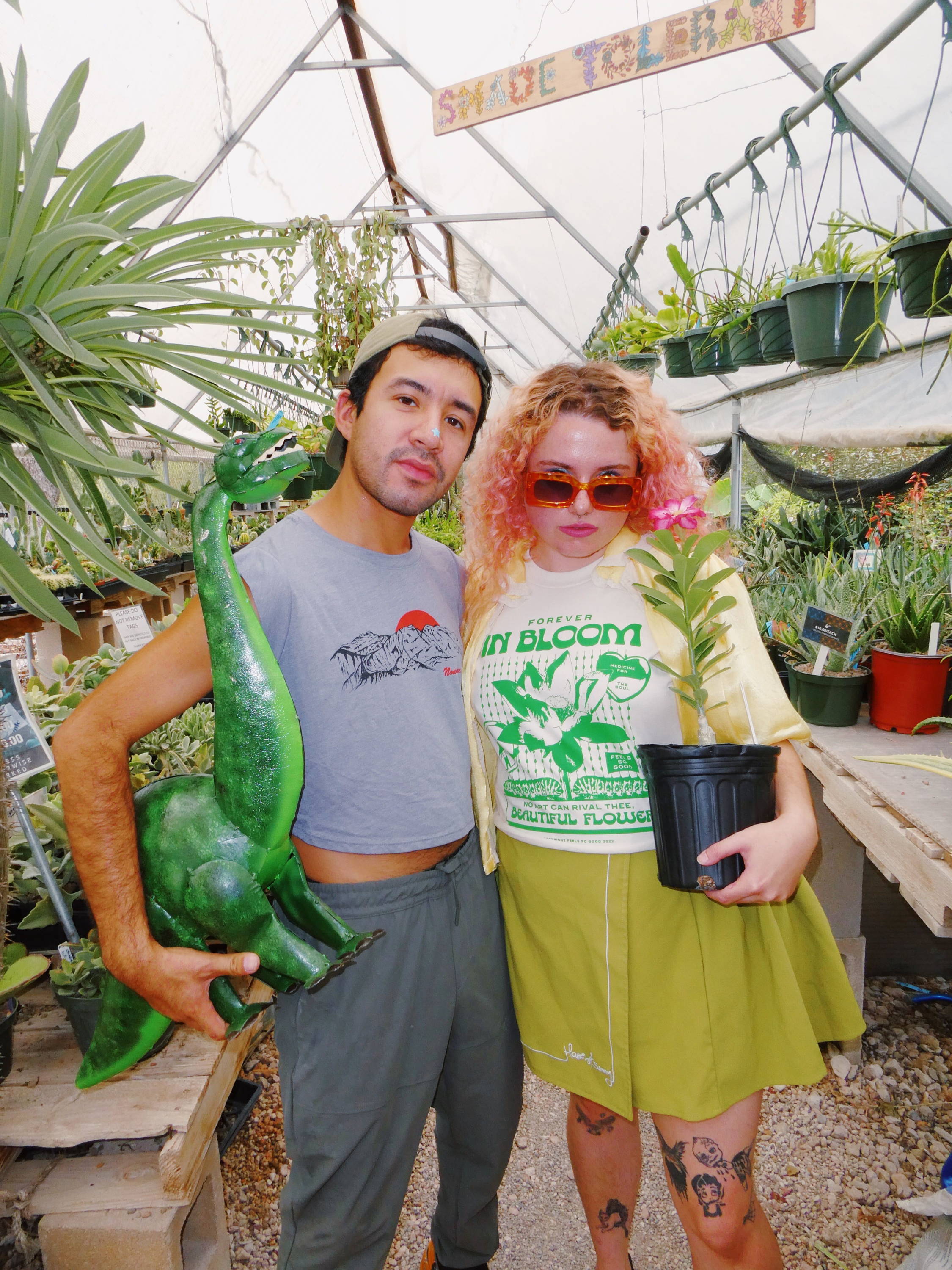 FSG Social Media Manager Faith (right) matching the greenery in the "In Bloom" tee
Tips From Cris:
Succulents and cacti can seem like your best friends when it's warm outside, but once the weather gets colder they can often feel like a relationship gone sour. As fall approaches, you can follow these tips to help reconcile with your heat-loving plants.
1. Succulents can be more tolerant of the cold than you think! Let them ride out the cooler nights until the temperatures drop under 50°F—you may even be treated to some surprising blooms and coloration.
2. Most of your plants may seem to be slowing down, but keep an eye on your winter growing plants. This includes plants such as Aloes, Sansevierias, and Crassulas which prefer slightly cooler temperatures. Be sure to water these enough to keep up with their new growth spurt.
3. Make a game plan early! Some hardier plants might be able to stay outside, but you should be prepared to move sensitive succulents inside once the nighttime temperatures drop. Also be ready to cover them with towels or freeze cloth on particularly chilly nights.
4. If you're unable to set up your plants with grow lights indoors to ride out the coldest part of winter, you can keep them completely dormant instead. Put your plants in a dark cool spot and keep them completely dry. This will make your cacti go inactive so you won't have to worry about them. Make sure you're not keeping them too warm—this can cause the plants to wake up and start growing before you're ready!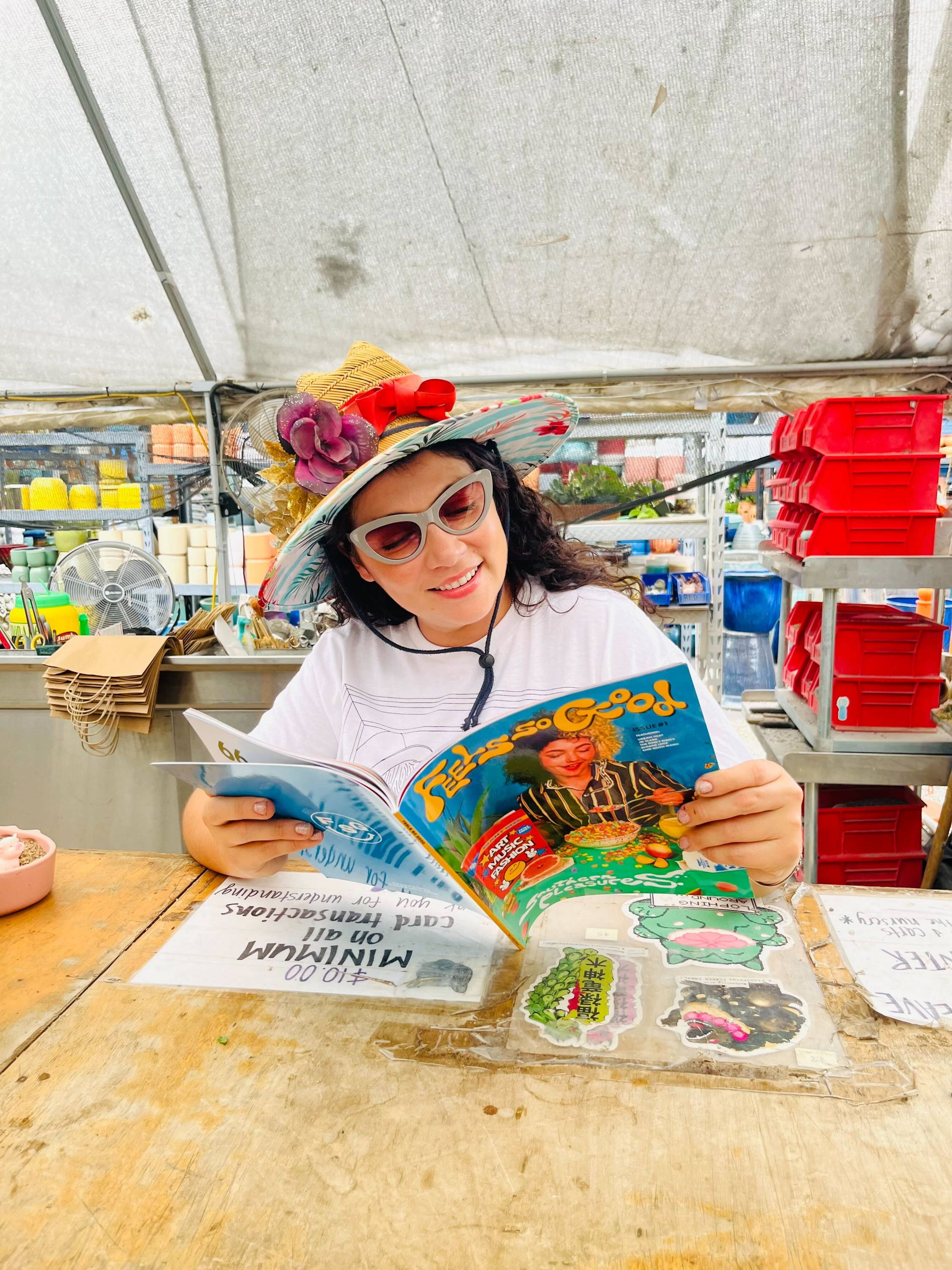 Sonja reading the new Feels So Good Magazine!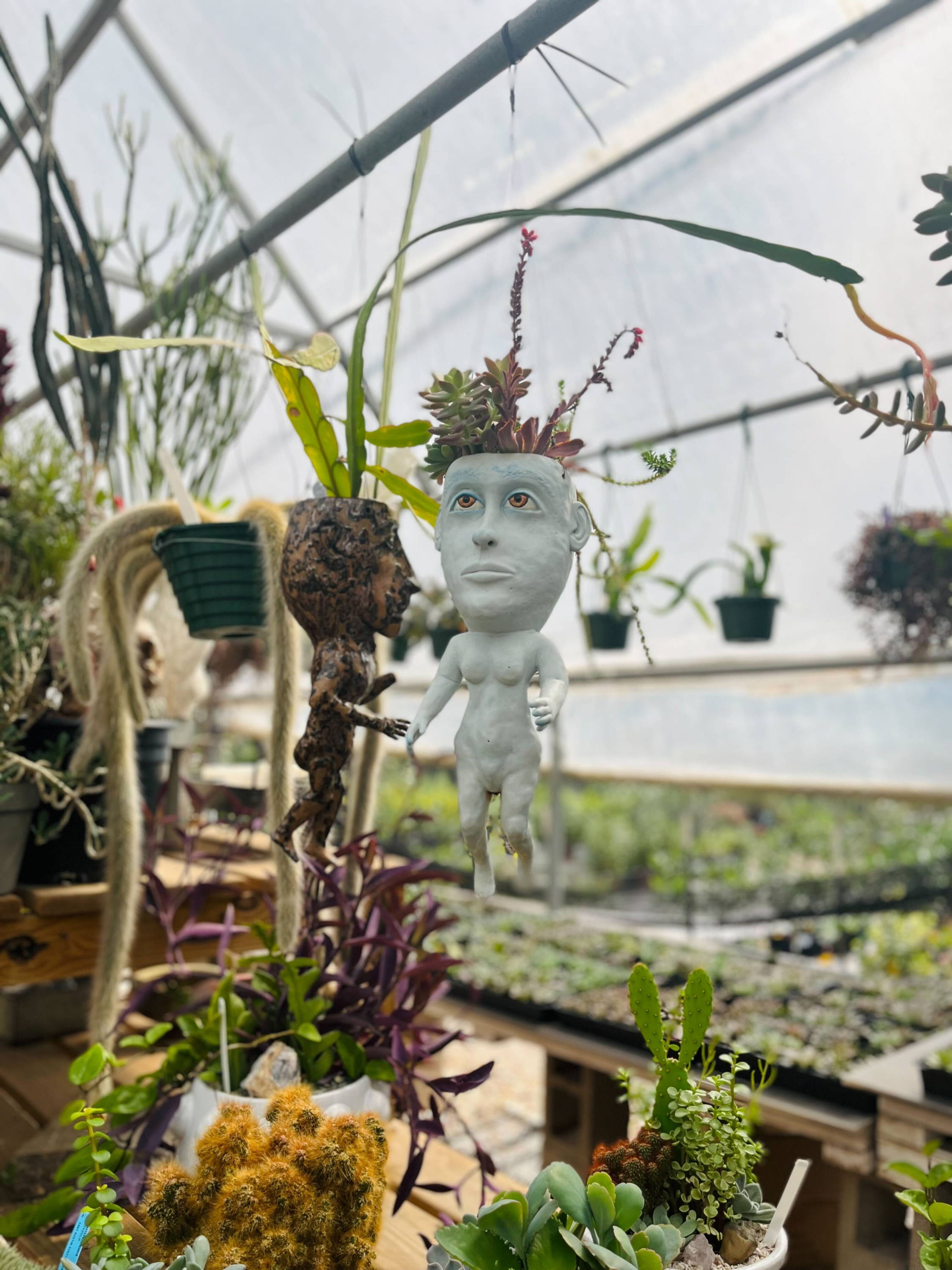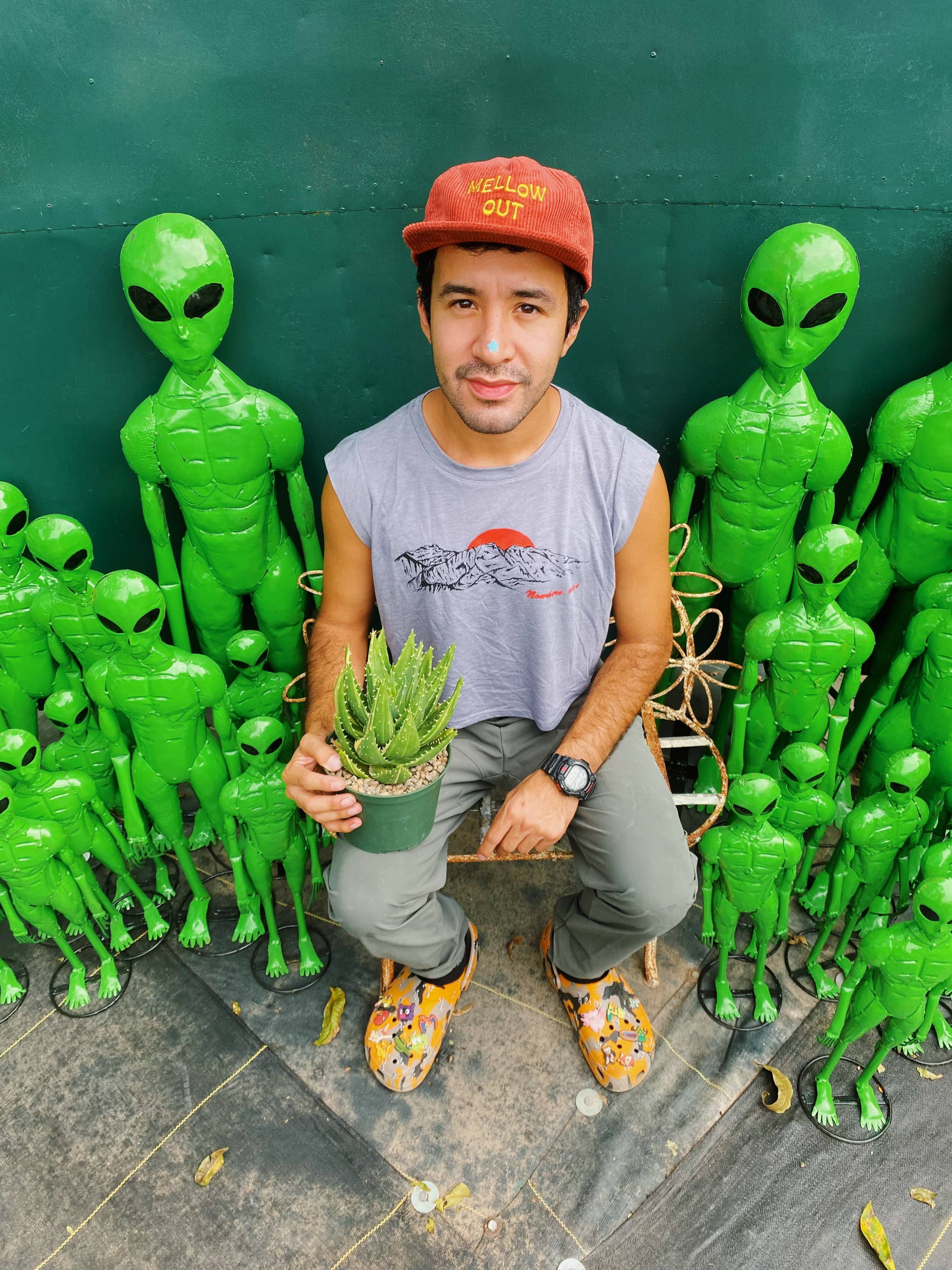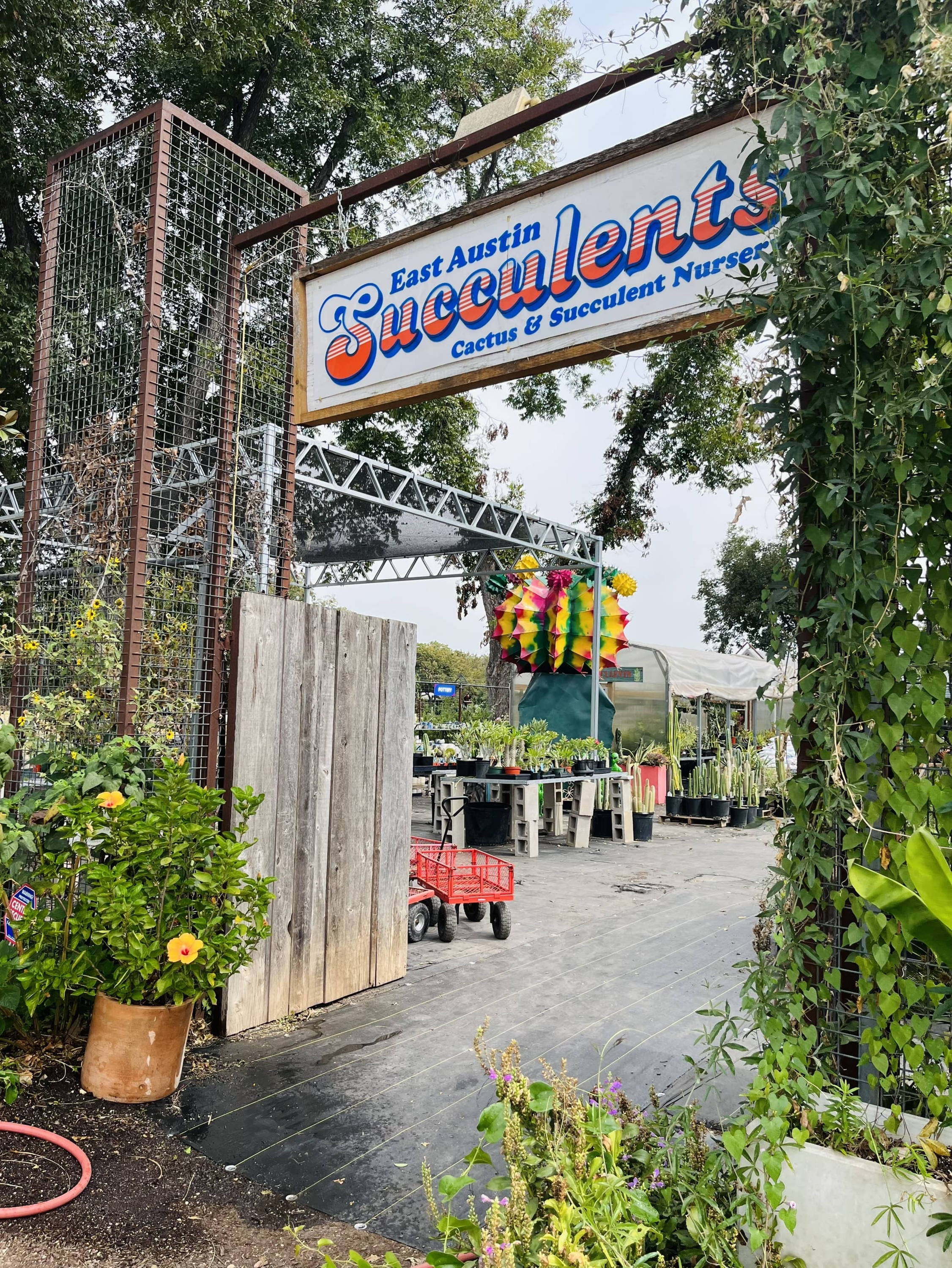 801 Tillery St.
Austin, TX 78702
Special thanks to Sonja, Cris and East Austin Succulents for all of their help and knowledge.